| | |
| --- | --- |
| | Vaccinations |




Smith & Jones
123 Main Street
Anytown, NY 20317
USA
(212) 555-4321
(212) 555-1234 fax

Send Us

E-mail

© Copyright 2011
Smith & Jones,
Breeder and Kennel
powered by Website2Go.com
All Rights Reserved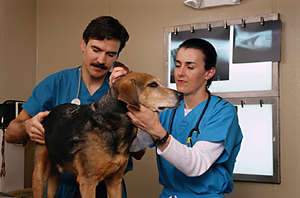 Dogs:

We require PROOF of 3 shots when you are dropping off your dog:
1. Distemper (Yearly "Combo" or "Booster", DHLPP or DA2PPL)
2. Rabies (Killed 1 year or Modified Live 3 year)
3. Kennel Cough (Also called: "Bordetella") (This vaccine is NOT given regularly by most veterinarians unless you tell them you board your dog. It is available here for $20. The nasal spray is much better than the injection)

Cats:

1. Feline Distemper
2. Feline Leukemia

Exotics:

Please call for details.

DO NOT FORGET TO BRING PROOF OF SHOTS WITH YOU TO THE KENNEL WHEN YOU COME TO DROP OFF YOUR DOG!

If you're not sure your pet is properly immunized or you have the proper documentation, please call us at (212) 555-4321 or e-mail us and we will be glad to help answer your questions.