| | |
| --- | --- |
| | Kennel Services |




Smith & Jones
123 Main Street
Anytown, NY 20317
USA
(212) 555-4321
(212) 555-1234 fax

Send Us

E-mail

© Copyright 2011
Smith & Jones,
Breeder and Kennel
powered by Website2Go.com
All Rights Reserved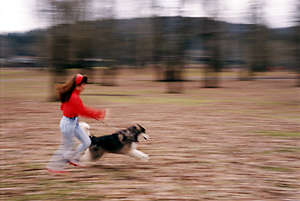 Smith & Jones offers clean and friendly accommodations for your pets from a loving staff of caregivers.

Come by any time and check out our spotless facilities. Pet transportation services to and from our kennel are also now available.

Dogs
Our spacious kennels feature doggie doors providing easy access in and out at all times. Interior runs are cooled in the summer heat and heated in winters. The outside portion is covered. A 3-foot block wall topped in chain link prevents neighbors form disturbing your pet's privacy. We provide all necessary supplies; food, bowls, beds and blankets - or you are welcome to bring your own.

Cats
Our indoor cattery, conveniently secluded from the dogs, is also climate controlled. Each den features a perch and either a hidie-house for our shy visitors or a cat bed. In addition, a variety of kitty toys and scratching posts provide your pet with endless hours of entertainment.

Pet Supplies
We proudly use JonesChow. We carry both Lamb and Rice Chow and Puppy Formula for our dogs and Chow Feline for our cats. All of these are in dry form. In canned we carry SmithChow for dogs and for cats. As always, you may elect to bring your pet's regular diet if you wish.

Exotic Pets
We're always excited about welcoming your addition to our growing family of exotics. To date we have lovingly boarded pot-bellied pigs, rabbits, birds, ferrets, iguanas, snakes, hamsters, and even emus.

A Special Request:
We do our best to provide your pet with a safe, clean, and loving environment. We ask that you help us out by informing us of any problems your pet may have (i.e. medical needs; ticks or fleas; special dietary needs, etc.). Also, if your pet has an infectious disease please keep him or her at home or at a veterinarian clinic. Please call us at (212) 555-4321 and we'll be happy to assist you in determining the best accommodations for your pet.

Fleas
Doggie baths are available before going home for $5-$15. We can also cut nails, grind nails (much shorter and safe), clean ears, brush and "shed out" (helps with shedding).

Full Grooming
This service is also available from shave offs to full fancy cuts. Prices vary, depending on the animal and need. Please call (212) 555-4321 for details.