| | |
| --- | --- |
| | Rates & Hours |




Smith & Jones
123 Main Street
Anytown, NY 20317
USA
(212) 555-4321
(212) 555-1234 fax

Send Us

E-mail

© Copyright 2011
Smith & Jones,
Breeder and Kennel
powered by Website2Go.com
All Rights Reserved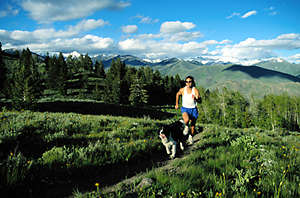 We charge for every day that the dog is in the kennel, including the first and last day to compute boarding charges. You may drop off or pick up during the hours we are open.

Daily Boarding Rates:

Dogs
20 lbs and under: $8.00
21-40 lbs: $9.00
4-70 lbs: $10.00
71 lbs and up: $11.00

A two-dog daily discount is available (in the same run together: 2nd dog gets a $2 discount). Dogs that are very old or under 4 months old are $16 per day.

Cats
$5.00

Monthly rate for cats is $175 for one and $275 for two in the same room.

Exotics
Rates vary, please call.

Additional Services
Bath/Boarding: $5.00
Dips: $10.00
Nail Trims: $5.00
Grooming: $12 - $45.00
(available by appointment only)

Note: We require proof of all essential
vaccinations
We accept cash and all major credit cards. Sorry no checks.

Kennel Hours
Monday - Friday, 7 a.m. - 6 p.m.
Saturday, 7 a.m. - 4 p.m.
Sunday, 8 a.m. - 4 p.m.

Check out time is 10 a.m. After this time, you will be charged for this day.

We are closed for check in/out on the following holidays:
New Years Day (Jan 1)
Easter Sunday
Memorial Day
4th of July
Labor Day
Columbus Day
Thanksgiving Day
Christmas Day (we close at 2 p.m. on Christmas Eve)

We will on occasion extend these hours for a $20.00 re-opening fee. Arrangements must be made in advance and a specific time agreed upon.